From now until June 1st, purchase one of the beautiful, one-of-a-kind engagement rings from Kravit Jewelers and receive a free Paparazzi Proposal standard photography package (gifted by Jewelers Mutual).
Every lucky couple to have their proposal captured by Paparazzi Proposals will then be automatically entered into the grand prize giveaway.
Members of the public will then vote on their favorite engagement proposal, so make sure to alert friends and family! Voting will be opened from June 1st to June 15th. The couple with the most votes will receive the grand prize.
What's the prize? We're glad you asked.
$500 American Express gift card (courtesy of Jewelers Mutual)

Free engagement portrait session ($500 retail value)

Free engagement portrait book ($150 retail value)

THE SPONSORS:
Jewelers Mutual Jewelers Mutual- the only insurer specializing exclusively in jewelry insurance for more than 100 years. Insure your jewelry's true value and the memories behind each piece quickly and conveniently with us. Download Jewelers Mutual's The Essential Buyer's Guide to Jewelry Insurance (link below)- and get more information about how our coverage works and why it's best for you.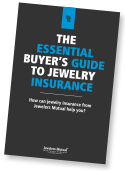 The difference between repair or replacement coverage vs. a cash policy
What worldwide coverage really means
How much it costs to insure your jewelry
What you can expect in the event of a claim
Kravit Jewelers was founded in 1927 and is the premier engagement ring jeweler in Long Island, offering a wide selection of rings from the most trusted brands.
Paparazzi Proposals originated in New York and rapidly became America's only nationwide proposal photography company. Including proposal planning to take the stress out of the engagement, its skilled team of highly trained photographers leave no moment uncaptured.